Manage Your Menopause
2 Books in 1
Breeze Through Menopause Without the Sleepless Nights and Extra Weight — Emerge Healthier and Stronger Than Before.
Every woman goes through several mind-body revolutions during a lifetime, each one more complex than the other.
The first period, awkward body changes during the teenage years, pregnancies…
And then, the scariest one of them all: menopause.
And this is what you experience: hot flashes, loss of libido, vaginal dryness, weight gain, mood swings… the list goes on and on.
But the menopause does not have to be the worst experience of your life.
In this book, you will discover:
How to recognise the first symptoms of the perimenopausal period to prepare yourself for what is to come

Stress-management techniques to help you keep your mind clear and focused on your well-being

How to deal with hot flushes naturally, allowing you to sleep like a baby through every

Positive thinking and mindfulness exercises to help boost your optimism and confidence levels



And much more
Menopause cannot be reversed or avoided, but it does not have to be something you dread when you enter a certain age.
You can use this phase of your life to take better care of your health, empower your mind, and embrace your femininity.
Grab your copy today and discover how you can transform your menopause into a positive experience.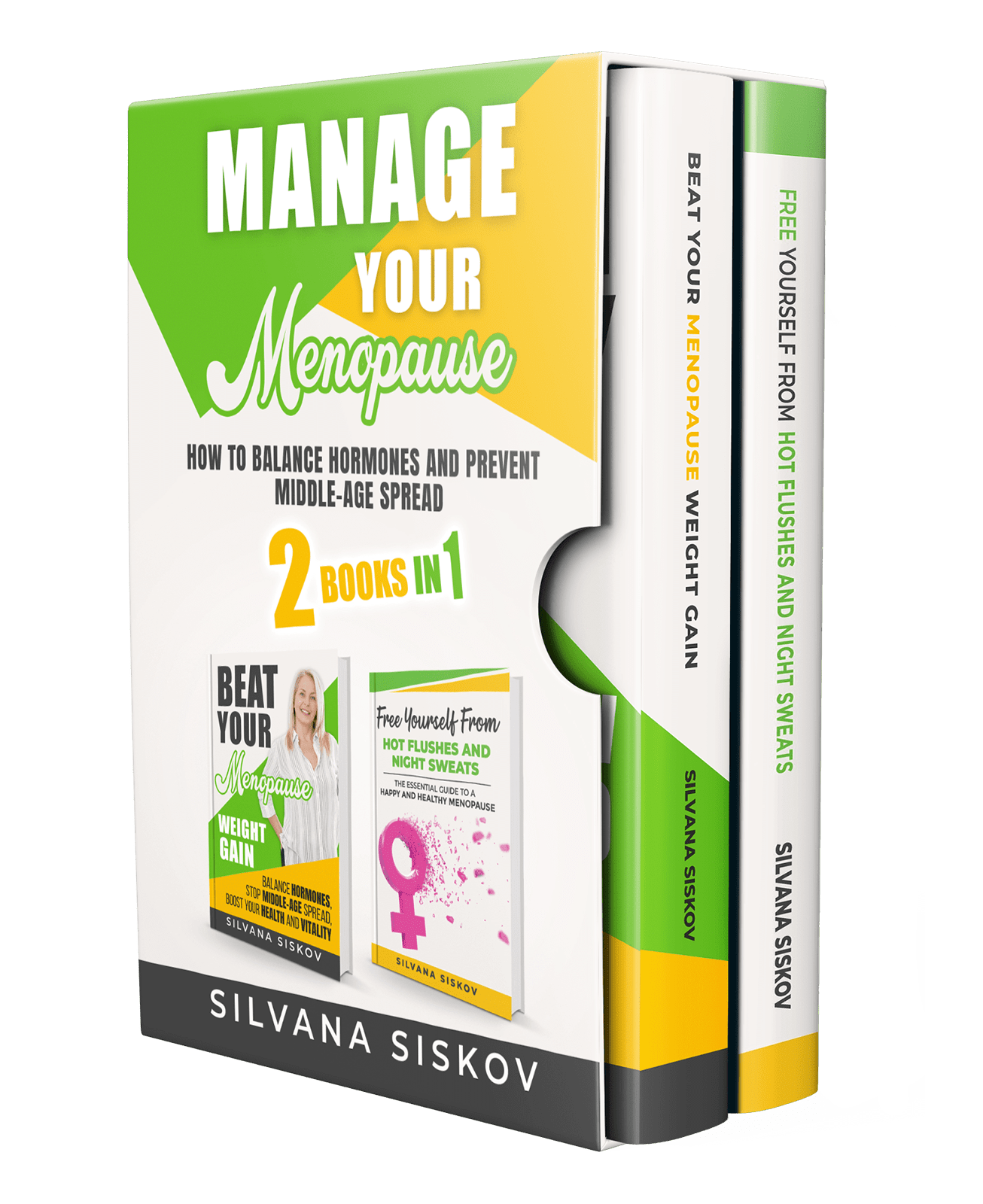 Join my mailing list for updates