Are you finding it hard to manage your weight?
Have you tried every diet under the sun, but nothing worked?
Are you turning to food to deal with stress?
Get Your Sparkle Back offers you the simple diet advice and lifestyle support needed to start making the changes that will help you turn your health and life around. Do you want to discover how to free yourself from the dietary trap and create the mindset needed to move forward into a healthier life?
Get Your Sparkle Back is a great read for women of any age, and it provides the education and motivation needed to change your life. It combines nutrition and weight-loss advice, with lots of details on the importance of self-love and how it can help provide inspiration needed to overcome emotional overeating. This book motivates readers while at the same time giving them lifestyle and dietary tips so they can improve their health and quality of life.
Each chapter will take you closer to your health and weight loss goals through inspired action and a deeper understanding of the way you eat and your lifestyle choices.
This 10-step guide offers you an opportunity to:
Build better relationships with the food you eat.

Explore barriers that prevent you from losing weight.

Look at whether weight loss is better accomplished via diet or exercise.

Learn how to stop food cravings.

Discover which areas of your life matter when trying to build a healthy lifestyle.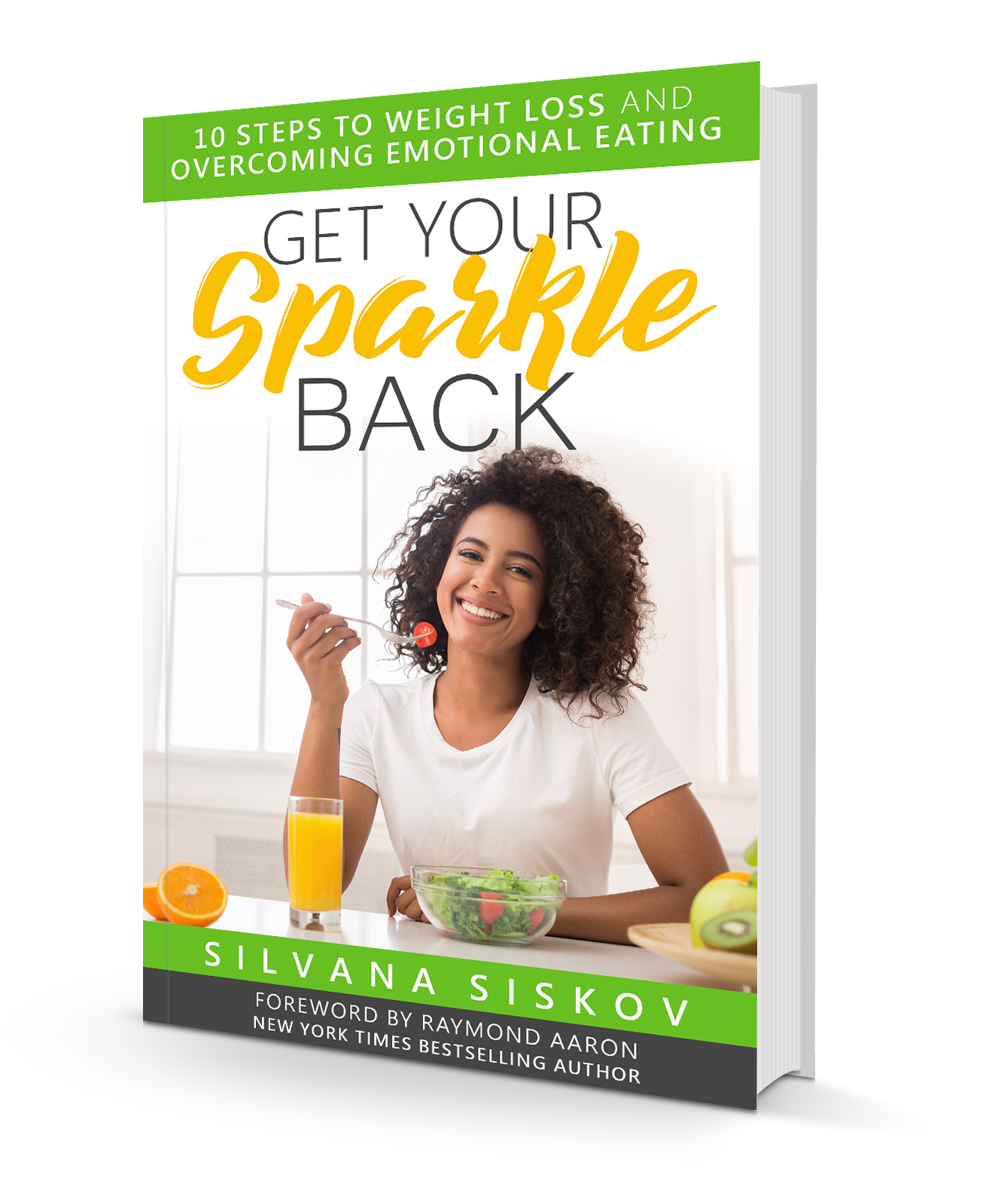 This is what my clients said after working with me:
"Only a few months ago I was very unhappy – a size 18/20
and eating for comfort. Not any more. I am fit and healthy and very happy.
Thank you Silvana for your help."
~ Julia ~
"Thank you, Silvana. This has been a very educational journey.
I am still learning, but I am grateful that the small changes are becoming habits and are taking some of the
stress from everyday life. Thank you."
~ Dianne ~
Join my mailing list for updates