Get Fit and Healthy on a Tight Schedule 2 Books in 1
This is why 77% of Americans Die Prematurely and How Less Than 20 Minutes a Day Can Save You
Does it feel impossible for you to find the time to exercise and eat right?
Are your poor dieting and sedentary lifestyle causing you to suffer from the lack of energy and weight gain which are affecting your life?
If so, you are not alone. Recent studies concluded that only 23% of adults in the US get enough exercise and that most Americans are not eating enough fruits and vegetables. This deadly combo can diminish their life expectancy by up to 10 years.
It's completely normal and understandable that being a full-time mom of three kids or working a 40-hour week could make you feel completely wiped out.
But a healthy lifestyle doesn't need to be another stressor in your life.
This book will teach you:
What the best type of exercise is for you and your unique body

Why a well-structured and healthy morning routine is the key to success

How to eat healthy food even when there is absolutely no time

A step-by-step guide to making yourself a priority and how to stick to the plan

Why eating your favourites foods is actually a good idea, and how this will even help you to lose weight
And so much more.
To be fit and healthy, all you need is a simple lifestyle change that doesn't require cutting out your favourite foods or spending sweat-inducing hours in the gym. 
If you want to jumpstart a healthy lifestyle while juggling work and family, then get a copy of your book right now.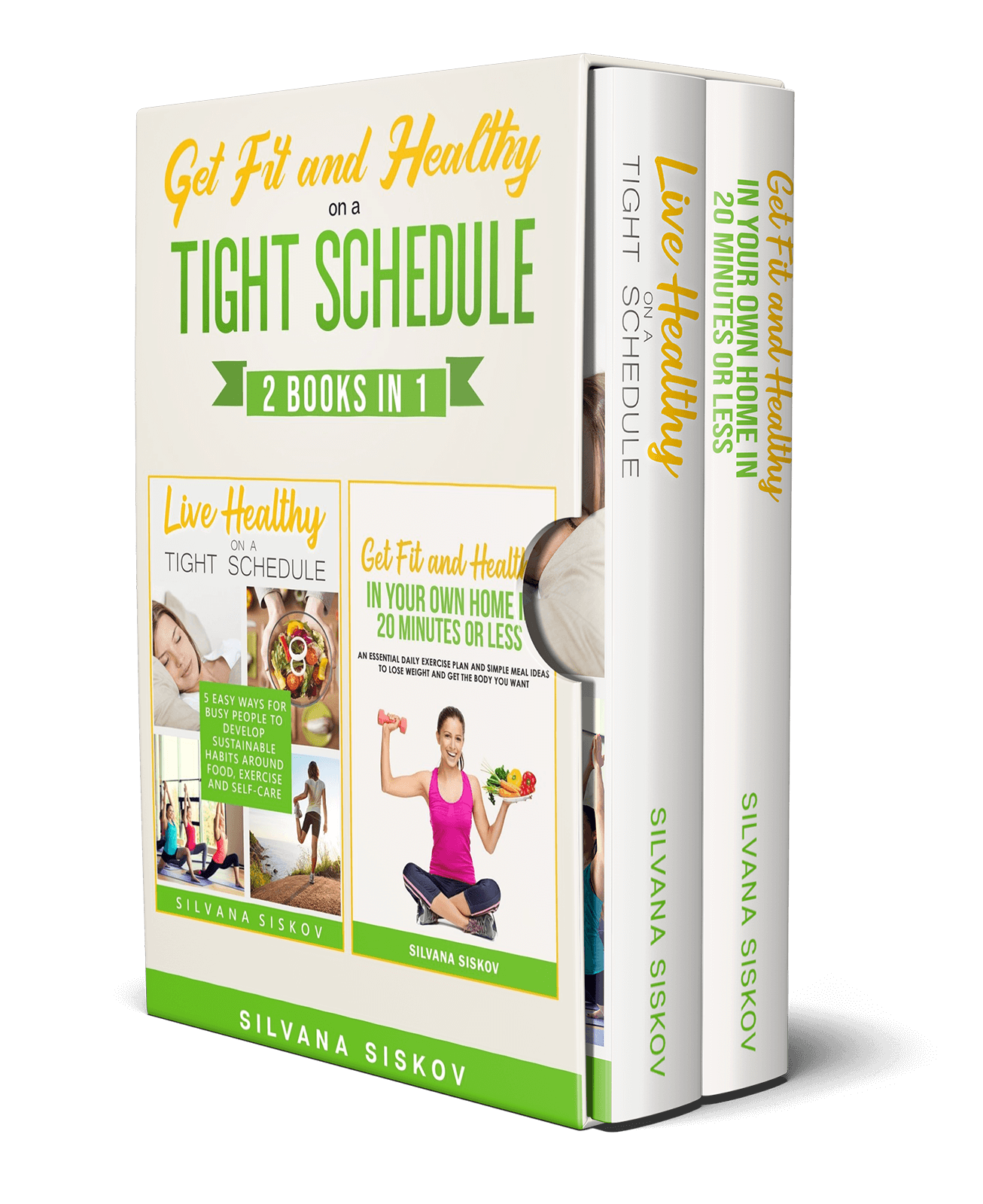 Join my mailing list for updates